Featured News
The Master of Science in Global Infectious Disease (GLID), housed in the Graduate School of Arts and Sciences, offers training in infectious disease modeling and science policy. It will launch in fall 2019.


Cambodia, Kenya, Jordan, and Ukraine are just a few of the places SFS students visited through classes and spring break experiential learning programs this semester.
Vice President for Global Engagement Thomas Banchoff traveled to Chennai, India, to advance Georgetown's partnership with a successful network of Jesuit community colleges for the poor.

Assistant professor of linguistics Hannah Sande is working with Mouton Grammar Library and students to publish the first official grammar of Guébie.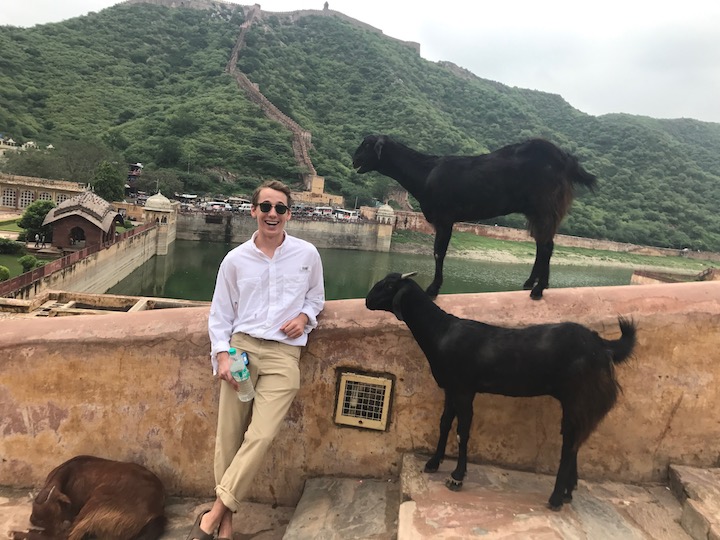 The SFS grants fund globally-minded projects for undergraduates whose unpaid summer internships or research assistantships improve the lives of others.

Santos spoke with Ambassador Jeffrey DeLaurentis (SFS'76) about peace-building in Colombia during his presidency, which led to the dissolution of the FARC and a Nobel Peace Prize.

Each semester, the Global Health Initiative selects a cohort of undergraduate and graduate students to conduct global health research alongside faculty mentors through the GHI Student Fellows Program.

Three SFS graduate students will be part of the 2019 cohort of the Wallenberg International Fellows Program, a partnership between the School of Foreign Service and the Stockholm School of Economics. 
The Berkley Center for Religion, Peace, and World Affairs and the Pulitzer Center on Crisis Reporting sponsor a student's international reporting project each summer.