January 11, 2021
Rodolfo Martinez-Don (L'20)
Feature Series: The Economy of Francesco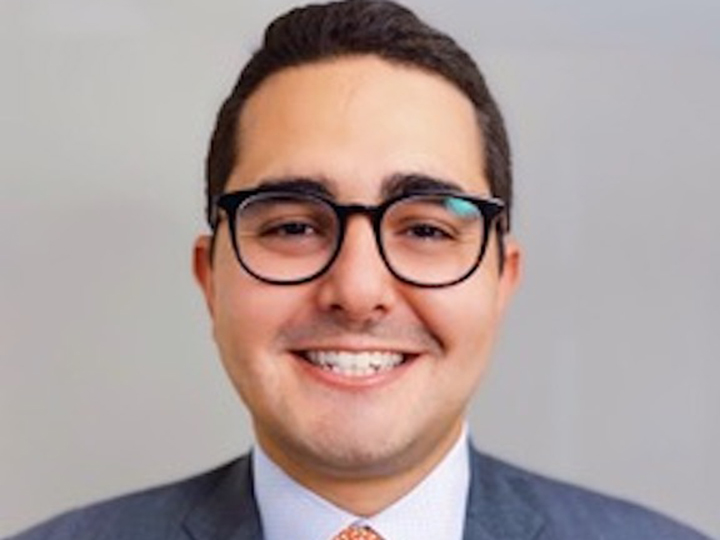 In November 2020 Pope Francis convened "Economy of Francesco," a global online gathering of young people determined to make the economy fair, sustainable, and inclusive. Georgetown University asked participating students and alumni to reflect on their experiences in two essays: the first considers their pre-conference working groups and the second offers personal takeaways after the gathering.
Reflections on Policies and Happiness
I was placed into the Policies and Happiness working group for the "Economy of Francesco" conference. The Policies and Happiness working group "explored new and more happiness-friendly ways of assessing, measuring and pursuing well-being in worldwide practices and public policies both from macro and microeconomic perspectives." In doing so the working group was tasked with engaging with a number of philosophical questions:
What is the purpose of human life that economic policies should endorse and promote? If it is happiness, how does self-reported happiness compare with other measures of well-being such as capabilities, human flourishing, opportunities, freedom and so on?

As we learn more and more how relationships are key to happiness, should economics abandon its methodology based on individualism and consider also the family and other communitarian dimensions of human life as legitimate agents of social welfare?

And finally, what are the socioeconomic policies that foster all these dimensions?
These questions stood out to me as a participant in the "Economy of Francesco" because this working group dealt with questions regarding deep philosophical and ethical issues related to economic prosperity and human happiness. In addressing these questions, the working group engaged in online events and workshops. The working group most recently developed three proposals for a flourishing new global economy. These proposals engaged with issues such as righting inequality, issues related to urbanization, and challenged measurements for economic success. These proposals kept in mind the ideals of Pope Francis, who reminds us of the "right to pursue dignified work for the benefit of our common home."
Reflecting on the Policies and Happiness working group and the "Economy of Francesco" as a whole, I felt that my work as a student at Georgetown Law volunteering to help asylum seekers and refugees is part of my effort toward achieving a greater balance between economic prosperity and happiness. People seeking to come to the United States are looking towards economic prosperity that they cannot achieve in their home countries.
At Georgetown Law, I volunteered as a translator and interpreter for the asylum-seeker clinic. Specifically, I assisted the clinic with translating personal and legal documents, as well as interpreting phone calls with family members and asylum-seeker clients. Additionally, as a summer law clerk at Fried Frank LLP, I was selected to be part of a small group of interns and lawyers that traveled to Harlingen, Texas (near the U.S.-Mexico border) to assist asylum seekers at a Department of Homeland Security detention center. In Harlingen, I assisted with preparing legal documents for asylum seekers and helped prepare them to make their case for asylum in front of immigration judges. Finally, this past summer I was a pro bono fellow at Catholic Charities in Washington, DC. This experience helped me further apply the ideals of my working group in order to assist asylum seekers and refugees achieve legal status in the United States.
I believe that the United States has an opportunity to allow undocumented immigrants and immigrants as a whole to engage in the American polity and contribute towards the collective prosperity of the country.
Resetting after the Economy of Francesco
I found the "Economy of Francesco" event very engaging, even though it was an entirely remote experience. Each day provided insightful and well-developed presentations on a number of topics. In particular I found three talks very interesting and timely: "Artificial Intelligence: How to Address Socio-economic Inequality?"; "An Economy of Abundance: How to Foster Bottom-up Development?"; and the Fishbowl session "We Are All Developing Countries." These three events, along with the "Economy of Francesco" in general, challenged me to think differently about the challenges that face the world today and internationalism generally. Rather than present the world as the developed world versus the developing world, the conference helped me think of the whole world as being the developing world. While some countries have "developed" in some ways that others have not, all countries have a long road in order to develop a global economy that is mutually sustaining and equitable. The "Economy of Francesco" provided outcomes that in many cases, if applied economically or even individually, could lead to real and positive change.
In particular I found the "Face to Face with Francis" sessions to be the most personally rewarding. Rather than speaking in economic or political terms, they used the life of Saint Francis to demonstrate how individuals can take action to accomplish change. The event "The Sanctuary of Spoliation: The Dawn of a Vocation, the Reset of a Life" described Saint Francis' life and the great changes in perspective and vocation that he experienced. Saint Francis was the son of a wealthy merchant in thirteenth century Assisi, Italy, and lived a comfortable life without regard for the misery around him. He one day experienced a religious conversion and made a choice to "become poor out of love for the poor." In doing so he rejected and returned all that his father had given him in order to fully dedicate himself to the poor. This working session aptly described these actions as a reset of his own existence and called us as participants in the "Economy of Francesco" to also experience a reset. This reset is meant to allow us to, like Saint Francis, come closer to poverty and adopt a new viewpoint with which to see the world and understand how to better the global economy for the benefit of all.
The Economy of Francesco "reset" my perspective on how to approach the global economy and presented me with a new perspective with which to view the economy of the future. As the world continues to face the coronavirus pandemic, it is more important than ever to be committed to enacting positive change and helping those who are most in need. Furthermore, as I start my legal career after graduating from Georgetown Law, I hope to apply what I have learned at the "Economy of Francesco" into my career. I will be sure to keep the values of Saint Francis in mind as a lawyer and remind myself of his example.
Rodolfo Martinez-Don (L'20) is a legal associate at Sidley Austin LLP in Washington, DC. At Georgetown Law he was a member of the Georgetown Journal of International Law and volunteered with the Georgetown University Center for Applied Legal Studies and interpreted conversations and translated documents from Spanish to English. ​